🤔 Frequently Asked Questions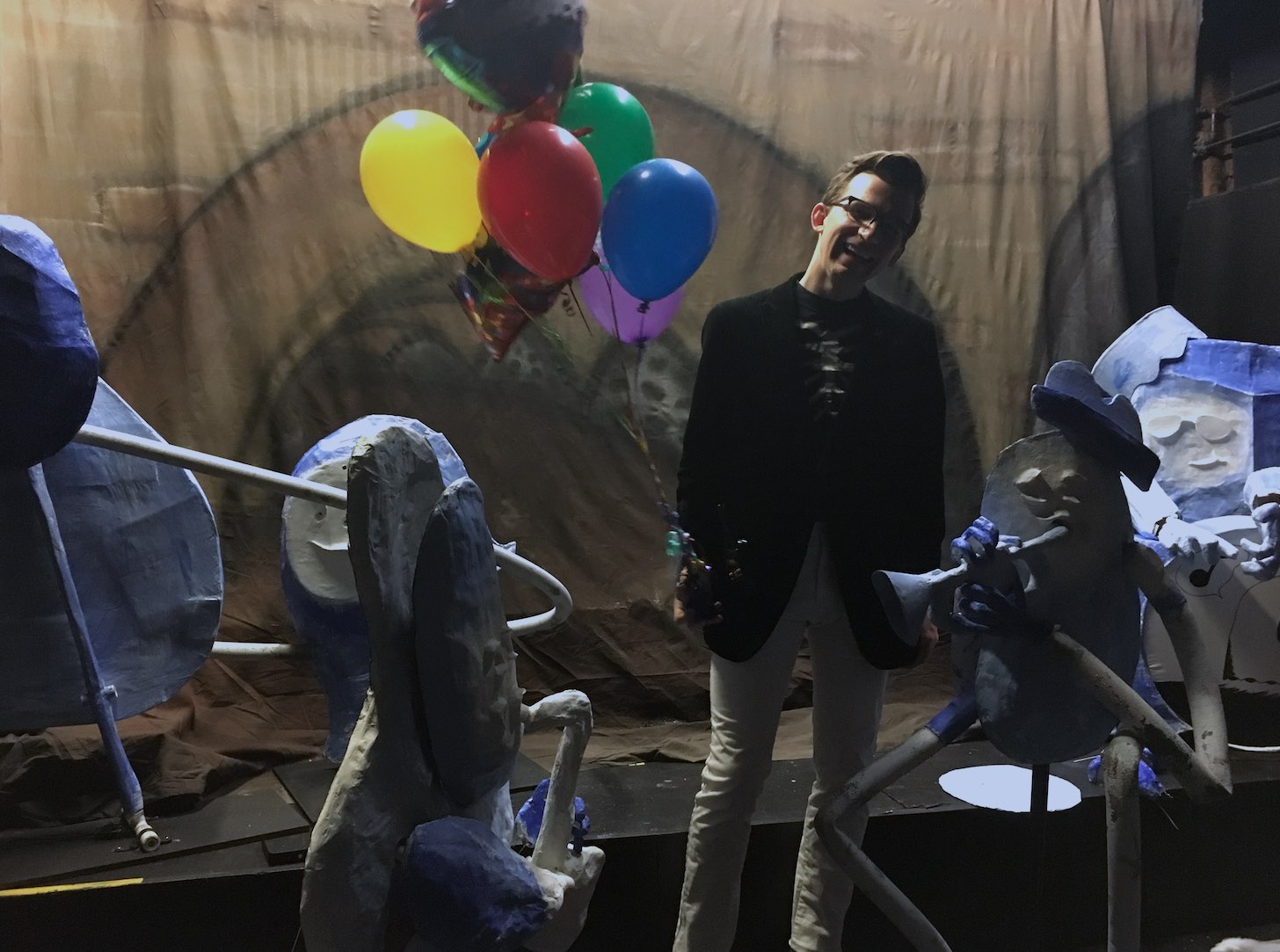 What are you doing?
I'm designing and building themed attractions: for now, seasonal pop-up walkthroughs; in a few years, a proper dark ride and more. They're all collected in a company I created called Variable Stage
Themed attractions? Walkthroughs? Dark rides?
Walkthroughs are like haunted houses, Sleep No More, or some particularly high-concept museum exhibits.
Dark rides are theme park rides that focus on story and environment instead of physical thrills, like Pirates of the Caribbean, The Haunted Mansion, or Mr. Toad's Wild Ride. (There are some non-Disney examples too.)
Themed attraction is a broader term which encompasses walkthroughs, dark rides, and some other somewhat obscure formats, like show attraction.
Themed entertainment is the discipline whose labor creates these attractions.
If you want to read more about these terms and how I approach them, you're in luck, pal.
So you're building a theme park?
Yes! And no. I call Variable Stage a "pop-up theme park" because its attractions are not only separated by space, but by time. I like to imagine that each one of my productions could find a spot on one of those colorful fold-out maps distributed at the front of every theme park, but for now that vision is just a way to explain my big plans. The general idea is to produce a few walkthroughs each year for a few solid years, to the point where I have enough experience to justify leasing some real estate in which I can experiment with more elaborate, longer-term attractions that live together in a themed space: a couple walkthroughs, a couple dark rides, and maybe a café. Somehow, I plan to do this in the NYC area. I'm pushing myself to open this place by Halloween 2020.
If you're trying to visualize this, two of my inspirations right now are Museum of the Moving Image and LEGOLAND Discovery Center Westchester.
What have you built already?
My first thing was called Graveyard Swing: The Last Gig is a Long one. It was the whimsical story of a fictional forgotten cemetery in New York City, and it opened for a week around Halloween 2016.
I spent the first half of 2017 working on a new one called Bobby's Birthday. It's about a cat, whose birthday is today, and a dog, who forgot to plan a party. That production was postponed while I focused on Halloween 2017: a total reboot of Graveyard Swing! It was the production I would have premiered in the first place if I knew in early 2016 what I had learned by late 2016. It was a huge success.
Now I'm back to work on Bobby's Birthday and I plan to open it in mid-2018.
How can I find out about your upcoming attractions?
I created a company to organize all these things called Variable Stage. That's where I put all the show info, ticket sales, and email announcements!
I also blog on this here website about the discipline of themed entertainment and share some less-polished production updates in between attractions. I call that series Building in the Dark, It has its own, separate email list.
How did you get into this?
I really have no idea. I've always been fascinated by the Disney parks and imagined opening a dark ride in high school, without thinking too much about what that would actually mean. I have about three semesters of a BFA in Dramatic Writing, but ultimately this has been a long series of trials and errors. Which is why I'm writing a book.
A book!
Yeah!! I'm about 10,000 words into a first draft of a short guide to designing and building independent themed attractions. It will be the book I wish I had when I started doing this thing. I don't know when it will be done. It's not ready to be read yet, but if you're 😍 at the idea, get in touch and I'll show you some excerpts. (Most of it started in the blog!)
Is this your full-time gig?
Nah, I'm a software engineer. This is nights and weekends for now. I am hoping to make this full-time in the next few years!
I have so many more questions.
I would be so happy to answer them! You can tweet or DM me at @johnholdun or email me at john@johnholdun.com. I'm really, truly excited to talk to you.