Year-End Inspiration
Happy holidays! Hope you're having a nice time at the end of 2016. I've been extremely lazy, but I've been thinking a lot about my inspirations. Here are some:
Douglas D. Prince, particularly his photo sculptures. Archival photos don't do them justice, but I was lucky enough to see some of these on display at the NYPL a few years ago and they've stuck with me ever since. The works look like multiple-exposure photos, but the separate exposures are on individual transparent layers, set apart by space, for an interesting parallax effect. A few years ago I created a digital piece, inspired by Prince's work and based on a window display at the Lanvin men's store on Madison Avenue.
I've loved window displays forever—they sort of started this whole thing. Merchandising jewelry is different than merchandising clothes, because the scale of the product is so different, and usually I find jewelry windows boring, but Tiffany's windows have always stood out to me. I marvelled at their installation in Beverly Hills over the holiday which led me to learn about Gene Moore. He worked for Tiffany for about 40 years and designed about 5000 of their windows. They're gorgeous, and any description I could attempt would not compare to the real thing. I couldn't find any official web presence for his work—he retired in 1994 and sadly, he passed a few years later—but photos of lots of his work are online.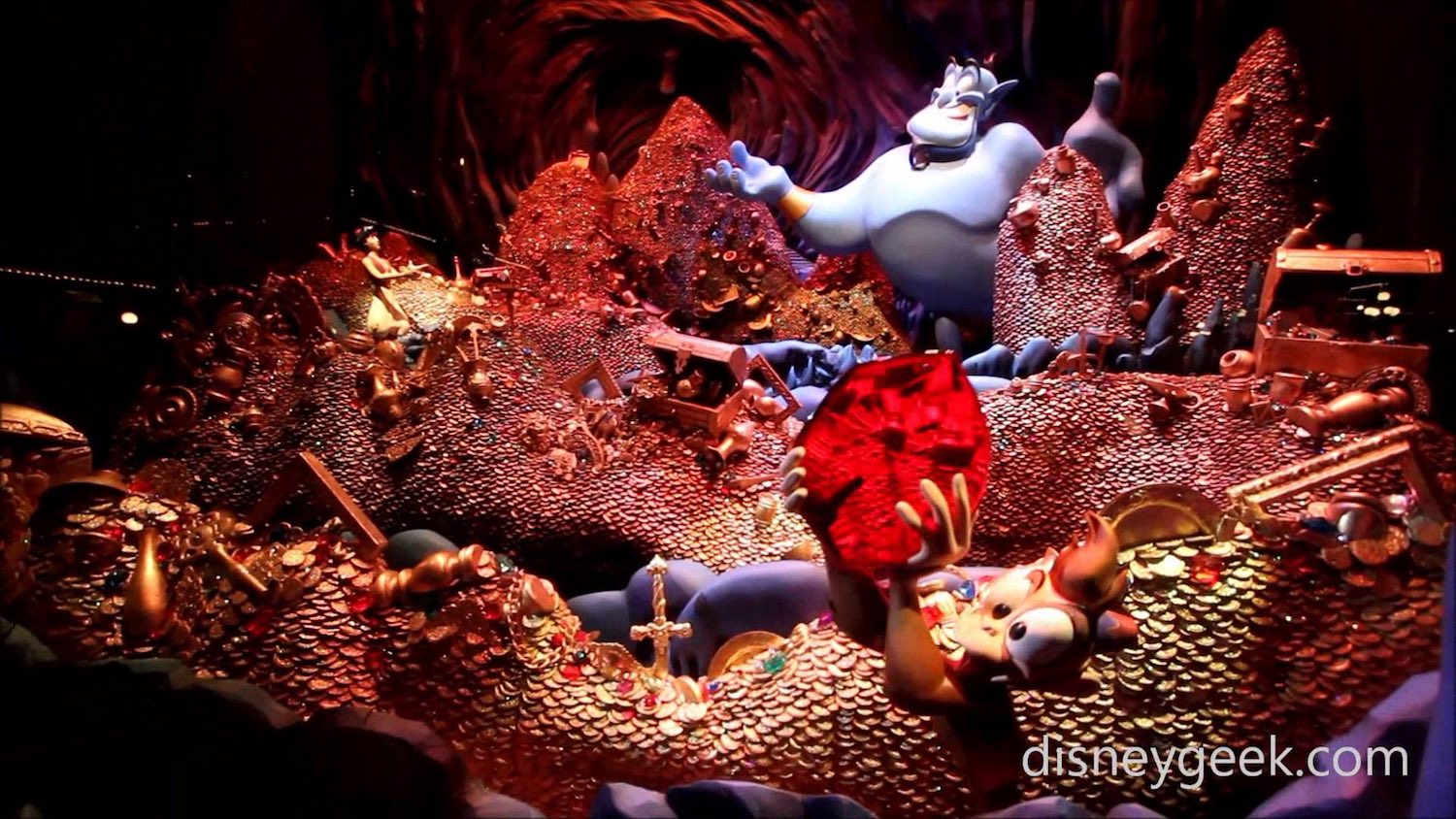 While on the West coast I visited Disneyland for the first time in a couple years (thanks to Mom for buying tickets!) and saw The Main Street Emporium windows. My favorite, by far, is this Aladdin window. Look at all that motion! Look at these foamcore mockups! Perfect! These things are what I will judge my present and future work against.
Finally, Rob Ives makes wonderful paper automata that are available to download, print, and assemble. My favorite of his might be The Loch Ness Monster (which is powered by a Scotch Yoke mechanism, get it?) These creations are so clever and elegant; any time I'm feeling like the stuff I want to make is too complicated to produce myself, I remember what Rob does with a LaserJet and an X-Acto.
In other news, the ticketing app we talked about last time is going fine. I made a lot of progress during my accidental eight-hour layover in Chicago on the way to California. It's as done as it needs to be for now.
I've also been thinking about marketing and branding, and I will probably move this blog over to the Variable Stage website in 2017. Everything I've written here in the last year or so has been for the company, and not about me, per se, so it feels more appropriate under that umbrella. I'll make sure everyone that's currently reading is kept in the loop, without interruption.
Also, shout out to my brother Doug for giving me a framed print of the Graveyard Swing logo for Christmas! I'll take a photo as soon as I hang it up, which should be by like next Halloween I hope.
Happy new year! See you on the other side!