Under the Arches
Are you ready for a spooky photo? Here it comes: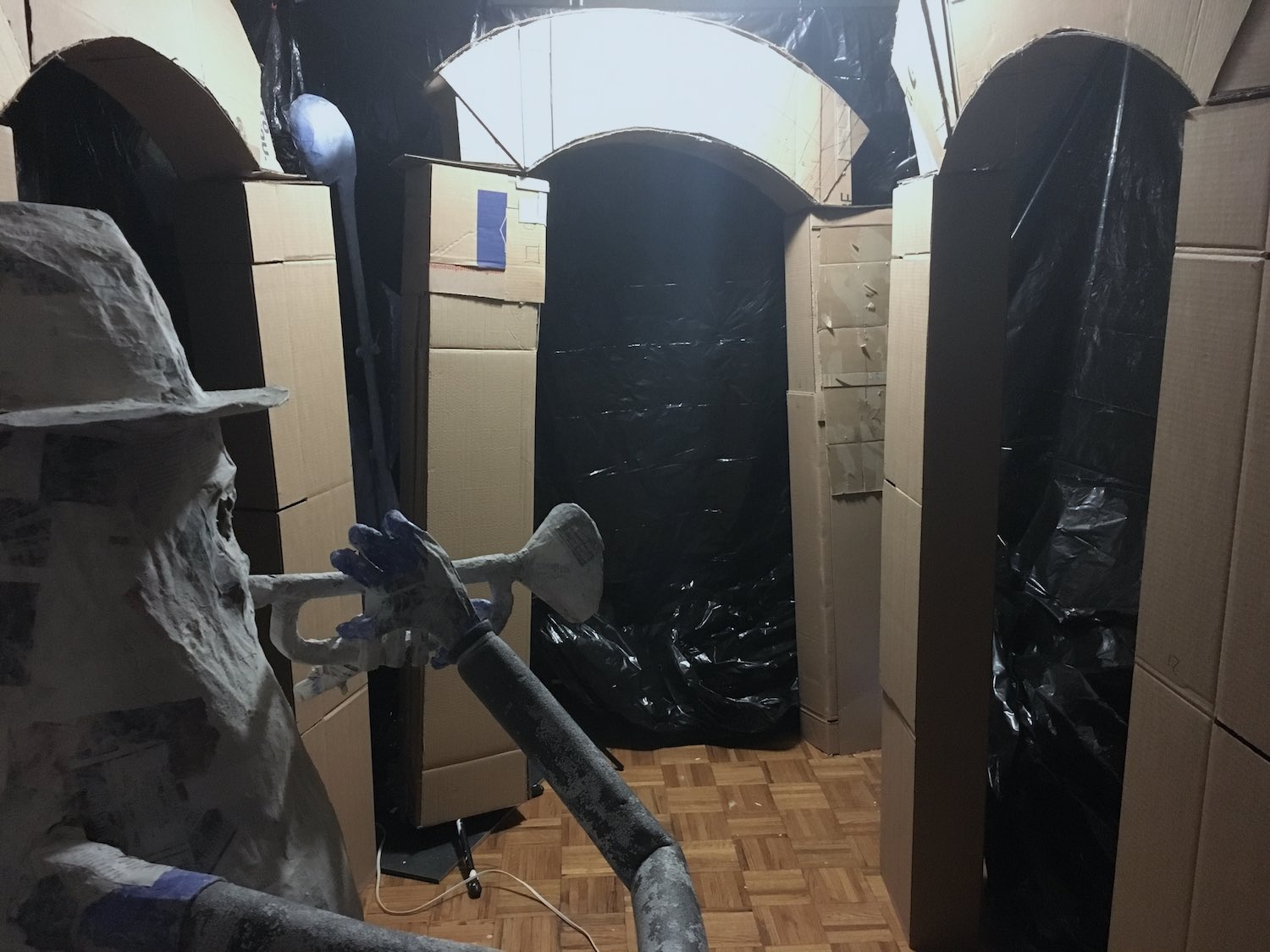 Three arches! There will be four; the horizontal part of the fourth one is as complete as the ones pictured, but I forgot how much cardboard I needed so there wasn't enough to finish the vertical parts for the whole set. These are not quite square yet, because they're just cardboard sitting on cardboard and my fabrication process started pretty loose and only firmed up by the time I was finished. As Jimmy Diresta says, when you're building a series of objects, you go to school on the first one and by the end, you're an expert.
These structures still need a lot of work. They'll all have plywood bases to keep them grounded (and add a little kick plate, since guests will travel beneath two of them). They'll have an endoskeleton of PVC pipes to keep the pieces together and still allow them to be disassembled. They'll have a raised brick pattern, which will be textured and painted like spooky stone that blends into the darkness. Also, they'll be placed farther apart than they are in this photo, on the farthest edges of the enclosed space we inspected last week.
We've gotta go back above ground now. Over the next few days I finish all the bones for our skeletons. Over the weekend I assemble those folks and mud the tombstones. Next week is devoted to finishing the attraction poster I teased a couple weeks ago, along with the promotional materials for the website and the ticketing app, so that we're all ready for sales to begin in three weeks! Can you even believe it? I feel pretty good and I'm wildly excited!