Still Sculpting
Wow. Three weeks from showtime. How are we doing? Kinda like this: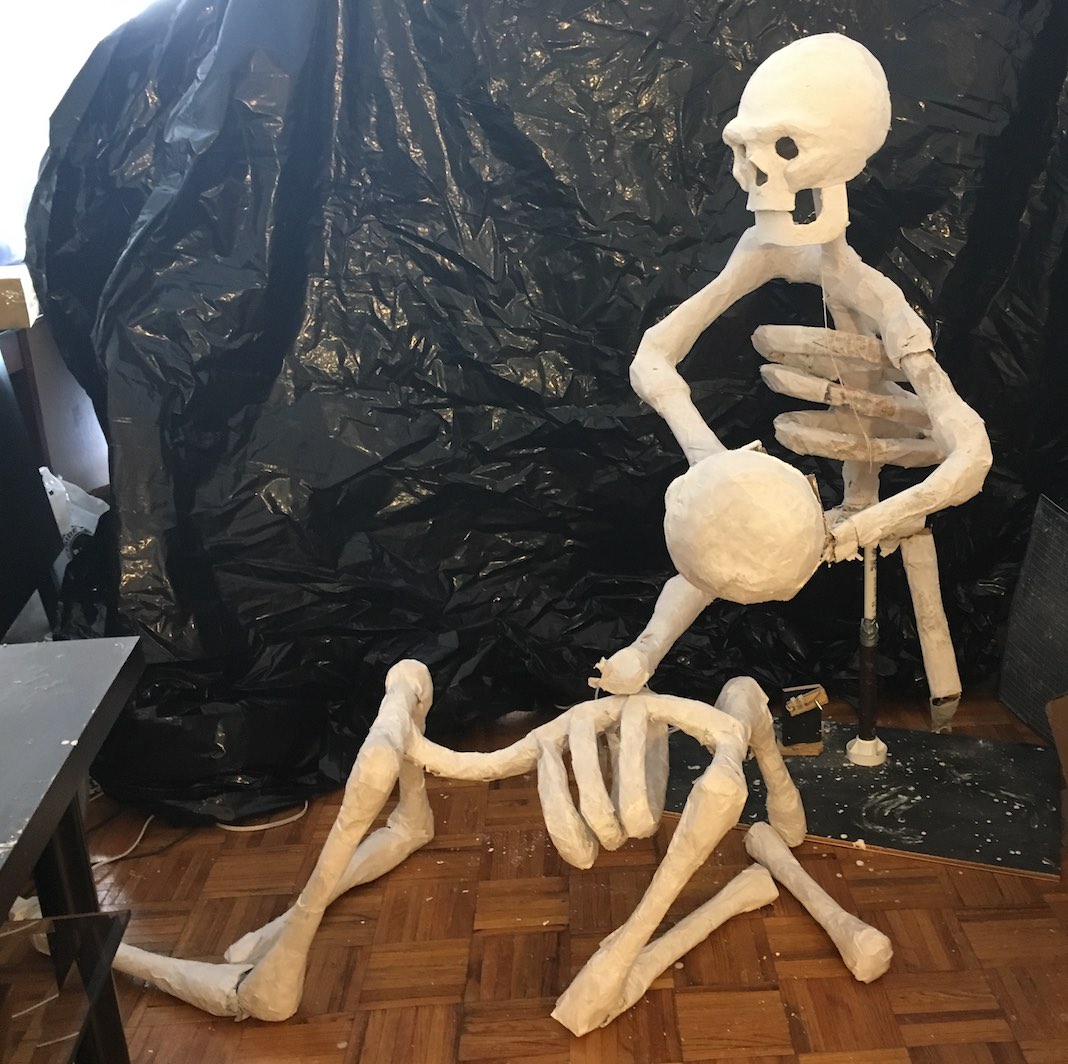 Recognize them? That's the two skeletons from the poster! They're almost done, and while this is a photo and not a video, they can move now! I've yet to add the permanent structures that attach these characters to their motor mechanisms, so it doesn't look like they can move right now, but they do! All the skeletons move now!!! Ghosts are next.
Zander's in town tomorrow! He'll be here all weekend and through to Wednesday, and I'm gonna keep him busy painting while I finish sculpting. I have a detailed schedule that I've been following for a couple days; by this time next week, all characters and all set pieces will be sculpted, painted, rigged for animation, tested, documented, and put into storage. Last year we loaded the show into a truck directly from my apartment, which is a third-floor walkup on a busy street with a bus route, and that sucked a lot. This year we're gonna slowly move everything over to my storage space, which can take a couple trips, and then take advantage of their carts and loading docks. Plus, the truck I'm gonna rent lives over by the storage space anyway.
If you've already done the math (3 - 1) then you know that this time next week, we'll be two weeks away from showtime. I'm giving myself two weeks to finish the soundtrack, design the program, finalize the schedule and logistics for moving in, and play some video games. It's gonna be cool.
Next week you'll see some photos of stuff that will look exactly like it is going to look in the show! Go buy your tickets!!