A Series of Tubes
All that's new and significant this week is this headless raccoon from Scene 3: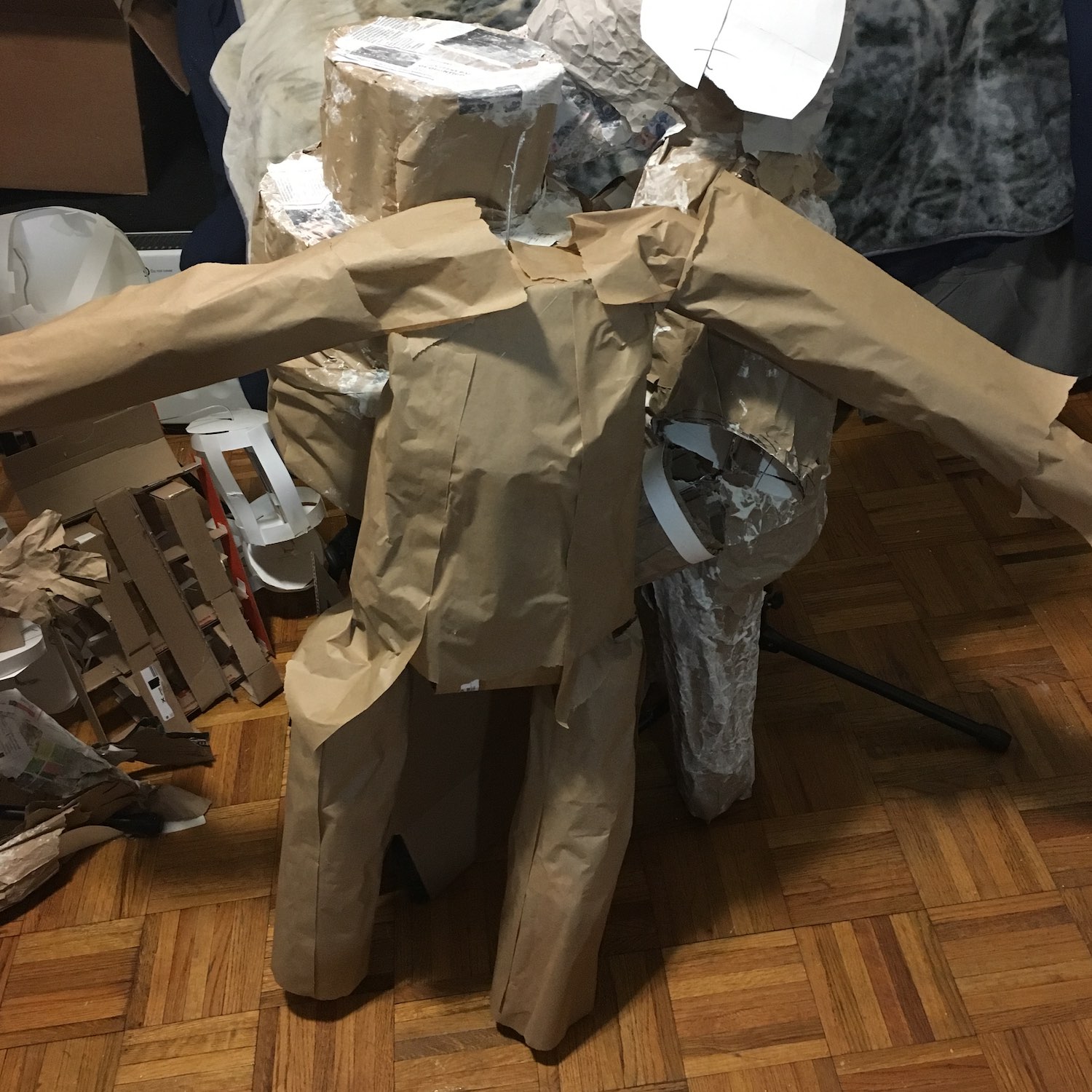 This is 3 or 4 hours of work, which isn't too bad, but is not nearly enough time spent this week on the show! While working on this last night, I was thinking about why I've been dragging so much. I don't have a great answer, but one thing that might help is to reduce the tedium. I realized that most of the time on this character so far has been in building some tubes. The arms and legs are wire, and rough cardboard, and finer cardboard, and hot glue, and paper, but we end up with some not-too-rigid, relatively identical tubes. This was too much time to spend on tubes!
So as I was getting into bed, I had an idea. I got back out of bed and made this tube: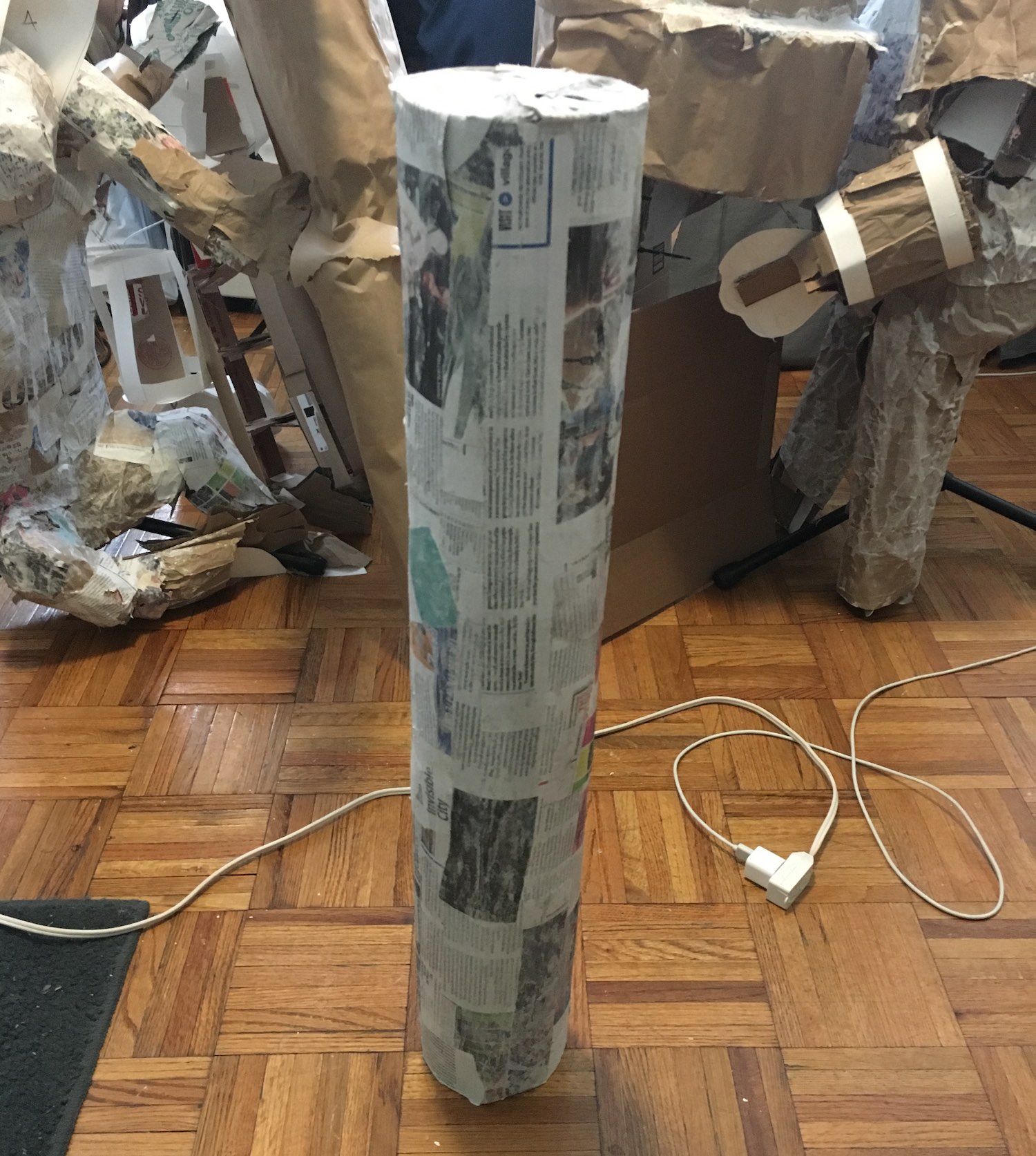 This is just posterboard glued onto some circles and reinforced with papier-mâché. This tube is not for a character, but I'm going to use it as a form to make other tubes that are entirely made of papier-mâché, which will take much less time than the existing tubes (not counting dry time) and get me closer to a finished product more quickly. These tubes won't be done straight off the form, but I think it will be easier to taper and adjust the organic shapes of these primitives than the ones I've been building so far.
More complicated shapes—heads and torsos—will still take time. They're getting a little faster because I'm getting more comfortable building them, and that's fine. These sorts of complex pieces, as well as finer details, are always going to take time, but they're also more fun for me. Building primitive shapes is not fun for me.
I'm hoping this discovery actually improves my efficiency, and I'm hoping a more efficient process also inspires me to put in more hours. For now I have one 28" long tube with a 4" diameter; if this is a good thing, I'll make some more of different diameters, and maybe just use PVC pipes as forms, too. We'll see how things are looking next week!