The Better To Hear You With
We're a day late this week! Still feeling behind schedule, but we have forward momentum. What's more, I'm looking at the calendar and I still think we can do this.
Here's what the bakery looks like now: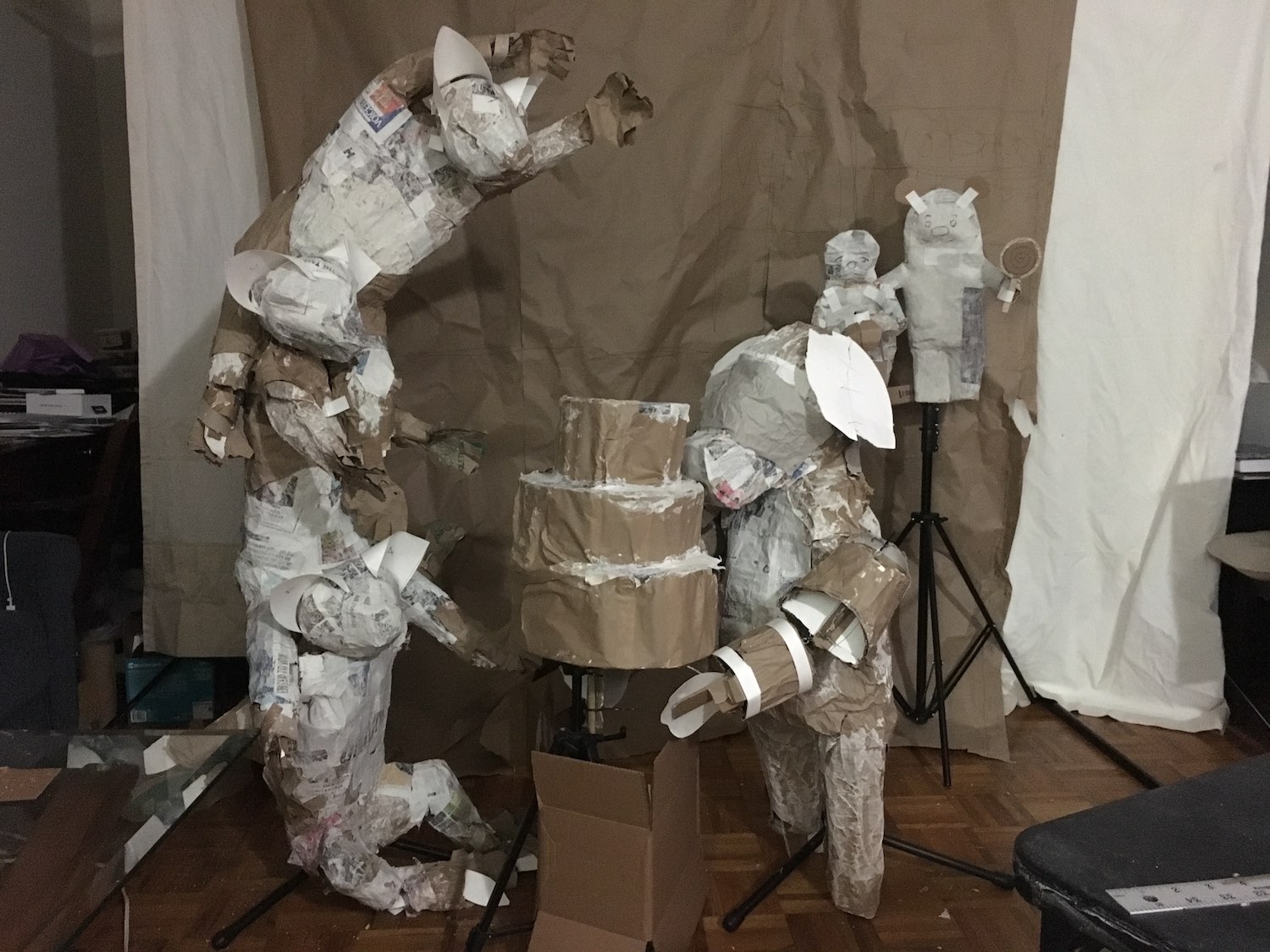 The lemurs have hands, feet, and ears, all of which give them a lot more personality. Percy has ears too, which are surprisingly expressive. I also performed some surgery on Percy's head because it was a bit too tall. (Again, a mildly unsettling process, and worse yet to put into words.)
You remember Zander, right? He painted the backdrops and constructed the scenery for Graveyard Swing and was instrumental behind those same scenes. Well, we're working together on this show too, of course, and he's been busy! Here's a painting he made of this scene: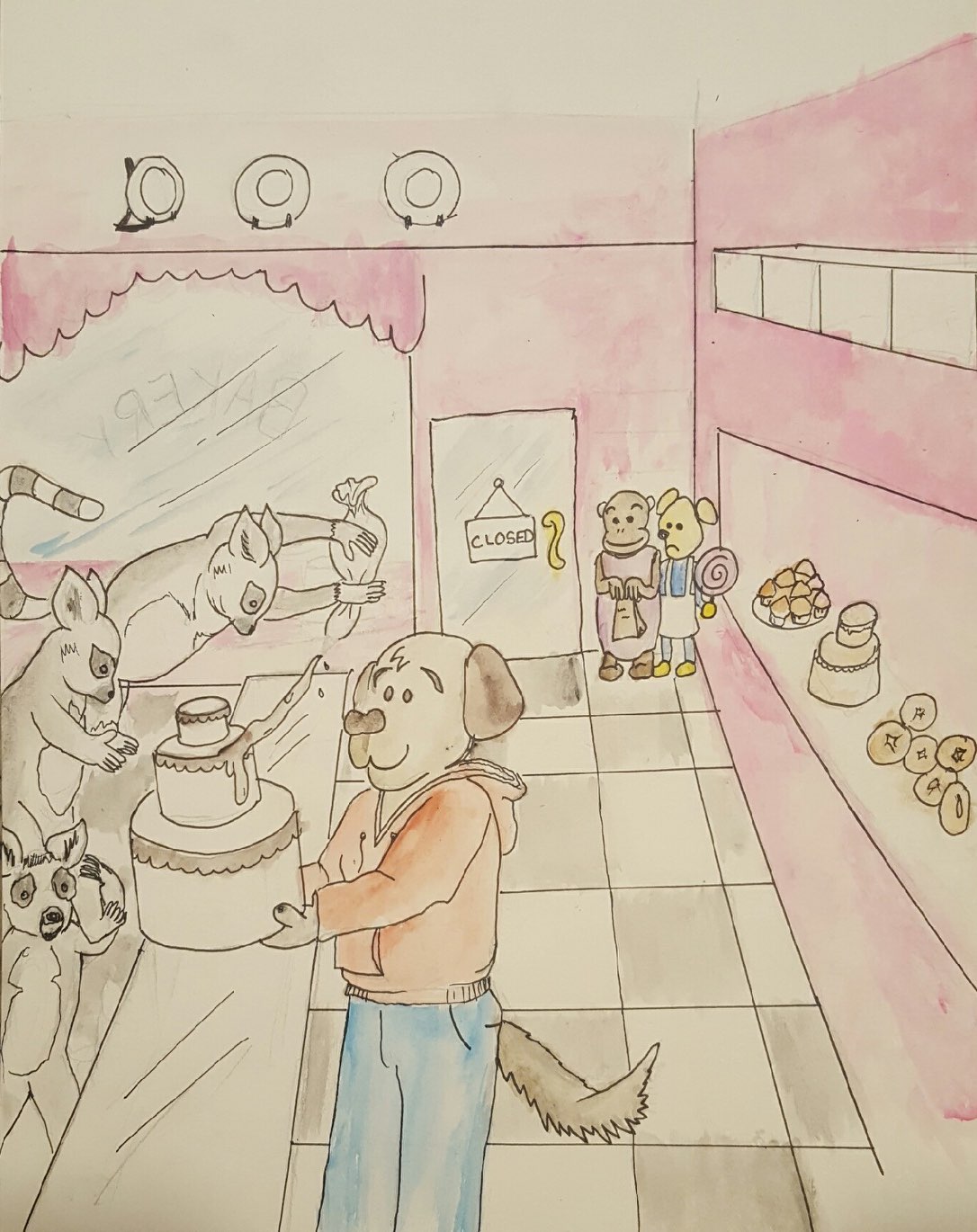 When he sent me this photo, I was staring at the physical scene from the perspective of the photo above, and I got chills.
He's also been sculpting, at a smaller scale and in clay. Look at this freakin pup: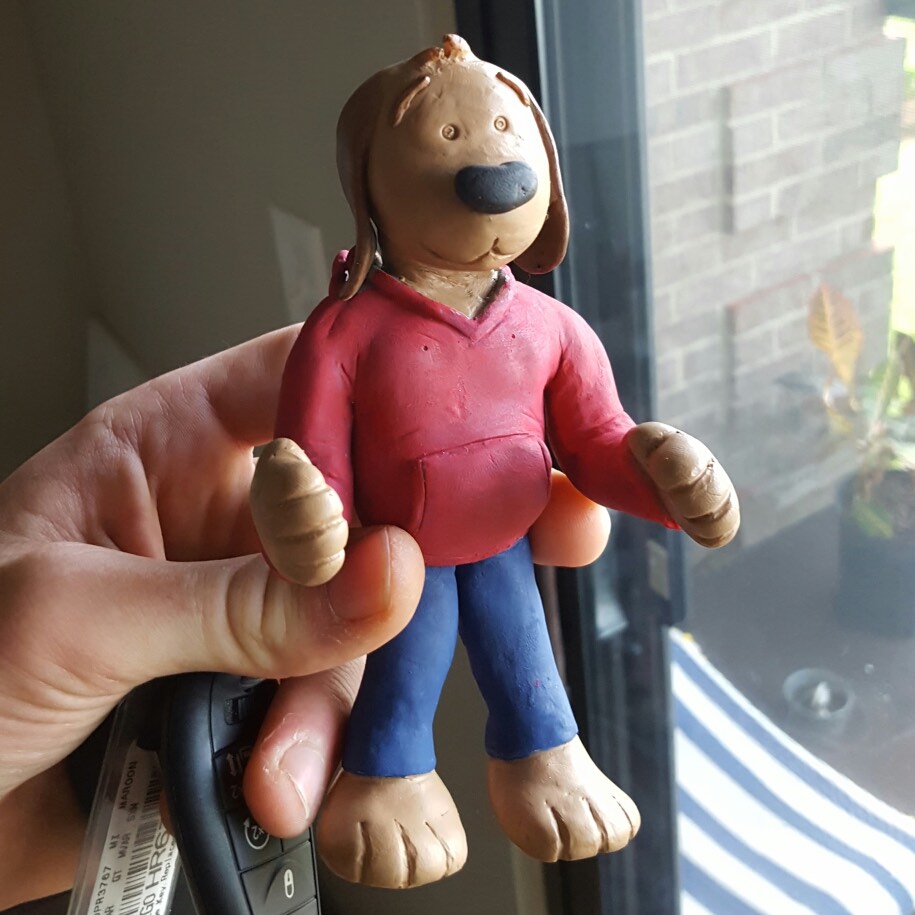 It's our good friend Percy!!! Hello, Percy!!!
Next week I expect to have these folks mudded and armatures complete for all the characters in scene 3. That will put us at 60% complete, just in terms of volume of characters (and stress on the available space in my apartment). See you then 👋