A Big Marker
Greetings from Dallas! I'm between flights, headed to California for the weekend.
I spent the first leg of this flight watching Beauty and the Beast (1991) and sketching designs for an attraction poster. The person sitting next to me asked if I was an illustrator, which, bless her. I want to create something that people would want to hang on their wall, inspired by the mid-century attraction posters from Disneyland. The sketches are promising but nothing I want to share yet. If you want something to imagine, think about the original Disneyland Haunted Mansion poster, which Disney only seems to sell as a jigsaw puzzle.
In the past week I've made and smeared about five more pounds of wheatpaste. Every tombstone is a little further along than it was before—all the corrugated edges are covered, all the wobbly corners are sturdy—but here's a photo of the ones that have changed the most: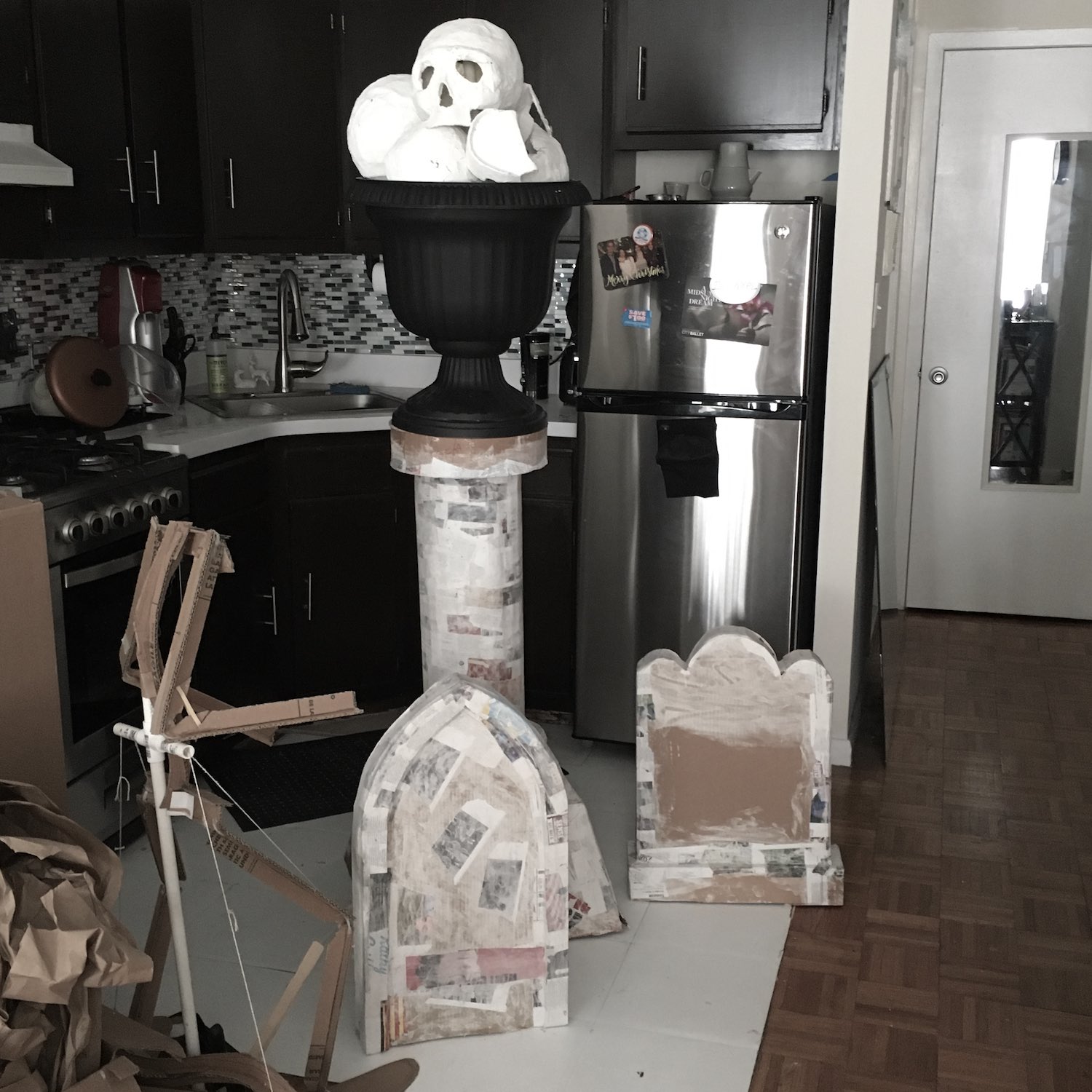 That urn is a plastic planter from Lowes. When everything is textured and painted, that whole tall thing will look like one piece of carved stone. I hope. More to come. I've also finally started casting bones for the skeletons!
Also, here's something important: I signed a contract!
Ticket sales will begin at the end of September but, you know, start making plans.
Now I'm off to San Diego. And you know I'm gonna make a trip to Disneyland too. See ya real soon!